One Voice, Building Capacity and Saving Lives
Our network formed to ensure high quality comprehensive care for medically and socially underserved women with cancer.
The San Francisco Women's Cancer Network (SFWCN) is a group of organizations working toward a common goal.
Our goal is the preservation of vital safety-net programs, leading to the provision of a continuum of high quality, comprehensive, compassionate care for women with cancer.
Racial injustice cannot be tolerated.
Racism is a systemic crisis that weighs heavily on the physical, mental and social well-being of people of color.
We stand together against discrimination.
We stand together for equal justice, inclusion and health equity.
What are safety-net programs?
They are medical and support services provided regardless of a person's ability to pay. The services may be provided through government funded health centers, free clinics, public health departments, nonprofit agencies, public hospitals or other health practitioners.
Who is served by safety-net programs?
They serve the uninsured and underinsured. SFWCN is especially concerned about women at risk of being undertreated for cancer. This includes women who are older, from minority groups, or lower socioeconomic backgrounds, and those without health insurance or insured by Medicaid. These are the same women who may experience difficulty obtaining access to medical care once they are diagnosed with cancer.
San Francisco Cancer Network received a Bronze rating from GuideStar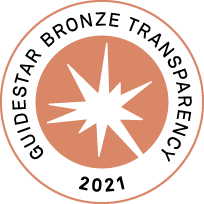 SFWCN is at the nucleus of the cancer care community and often the first stop for women faced with cancer