Our Mission: To ensure full access to timely, appropriate cancer care for low-income, medically, and socially underserved women with cancer.
Our Vision: To protect and sustain high quality, comprehensive cancer care for all women receiving treatment and services within the safety net at (Zuckerberg SFGH, other hospitals and clinics, and community-based organizations). This vision can only be accomplished when all treatment and services are delivered with compassion as well as with linguistic and cultural sensitivity.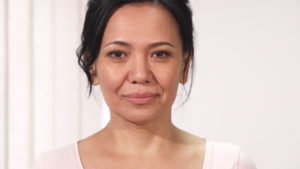 The San Francisco Women's Cancer Network (SFWCN) was founded in 1987. SFWCN is a coalition of health care professionals, consumer health advocates, and community members dedicated to improving the health status and cancer awareness among low income, uninsured/underinsured, and minority women in San Francisco. Members came together to raise money for low-cost mammograms, for uninsured/underinsured women in San Francisco.
SFWCN facilitates close collaboration between health care providers/case managers in the San Francisco Department of Public Health, San Francisco General Hospital and community-based organizations assisting women in accessing practical support services.
Currently, SFWCN is also serving in an advisory capacity as the Cancer Advisory Committee to Zuckerberg San Francisco General Hospital, regarding crucial safety-net services.
Board President, Judith Luce, MD is a founding member of the San Francisco Women's Cancer Network. She shares her views on why the Network was founded and why it is still relevant today.
Bay Area Cancer Connections
Bay Area Cancer Connections supports anyone affected by breast or ovarian cancer with personalized services that inform and empower. Their community network is backed by some of the most prestigious and trusted medical organizations in the Bay Area who assist in serving those most in need of services.
Breastoration Ink
Breastorationink is a non-profit with a passion for helping humans feel whole again through expert 3D-nipple tattoo artistry after breast cancer reconstruction surgery. The benefits of 3D nipple tattooing (also known as nipple /areola re-pigmentation) include restoration of a natural looking breast and the possible avoidance of additional surgeries, as well as emotional healing.
california Health collaborative
The California Health Collaborative's mission is to promote the health and well-being of all residents in California, committed to enhancing the quality of life and health of the people of California, particularly the underserved and underrepresented. Founded in 1982 and headquartered in Fresno, the Collaborative has multiple offices serving residents throughout the state.
Chinatown Public Health Center Women's Cancer Support Group
The Center provides support groups for seniors, and breast cancer survivors. Services also include case management, referrals for housing and medical care, and they offer translation services that range from explaining forms written in English to interpreting during doctors' visits.
Circulo de Vida
In the field of cancer, many of the inroads to increasing language-specific psychosocial support in the SF Bay Area is directly attributed to Círculo de Vida Cancer Support and Resource Center. Founded in 1992, we are the first successful Spanish-language support group program in the greater Bay Area.
Pilipino Senior Resource Center
The Center provides support groups for seniors, and breast cancer survivors. Services also include case management, referrals for housing and medical care, and they offer translation services that range from explaining forms written in English to interpreting during doctors' visits.
Rafiki Coalition
The Rafiki Coalition provides support groups for seniors, and breast cancer survivors and an array of other services ranging from explaining forms written in English to interpreting during doctors' visits to improve people's lives by reducing health inequities that impact the Black/African American community and other under-served groups in San Francisco.
Shanti
Shanti's Margot Murphy Women's Cancer Program offers services to mitigate the barriers women face after a cancer diagnosis through practical assistance and emotional support augmenting hospital-based care and reducing the social, economic, linguistic, and cultural barriers.
the
second
opinion
Theseondopinion provides free multidisciplinary, comprehensive second opinions to adults in California diagnosed with new or recurrent cancers. Their goal is to ensure that every cancer patient has access to a second opinion and is empowered to make informed medical decisions. Since 1969, the organization has served more than 10,000 patients throughout California.
Leadership
We are a community-centered organization, located in San Francisco. Our goal and mission are to connect women to high quality, compassionate, linguistically and culturally appropriate cancer care and services.
Capacity Building to Network Organizations
We help to strengthen organizations to better connect women to comprehensive cancer services. We provide resources, training, and technical assistance to our Network member organizations to best meet the needs of women with cancer.
Partnerships
As a network,  we connect and partner with community cancer support groups, healthcare clinics, hospitals, community based organizations, public health departments,  academic and research institutions. 
Our ongoing and regular communications with Network members, allow us to work together to reduce inequities in cancer services,  facilitate appropriate cancer care, provide connections to behavioral health services, and cancer support resources to women in San Francisco. We look forward to collaborating on programmatic issues, research, and advocacy with our SFWCN members.
Judith Luce, MD
President of the Board of Directors of the San Francisco Women's Cancer Network.
She retired as the Director of Oncology Services at San Francisco General Hospital (SFGH). She also served as the Principal Investigator for SFGH's membership in the Clinical Trials Support Unit of the National Cancer Institute. Dr. Luce has long held an interest in cancer control issues for underserved women and has worked as medical director with the Breast and Cervical Cancer Services program of the San Francisco Department of Public Health. She's been every active with groups like the American Cancer Society, and other nonprofits in the San Francisco working toward the shared goal of the Women's Cancer Network.
Priscilla J. Banks
Priscilla J. Banks, Treasurer and a founding member of the San Francisco Women's Cancer Network.
Since 1990, she has been involved with Cancer Control activities and psychosocial cancer research at the University of California Berkeley and San Francisco. Prior to 1990, she worked as an investment banker managing a diversified portfolio with a major New York bank. She is the recipient of the University of California's Martin Luther King, Jr. Chancellor's award for Extraordinary leadership and inspiration in advancing the goals of social and economic justice; Alameda County's Woman of the Year award for the field of health; Susan G Komen, You Can Make a Difference award; and the California Breast Cancer Program's Cornelius L Hopper Scientific Achievement award.
Linda Wardlaw
Linda Wardlaw, DrPH, is Secretary of the San Francisco Women's Cancer Network.
She is also an experienced grant-writer and former evaluator for the Charlotte Maxwell Clinic for low-income women with cancer. Her long public health career includes social services, environmental health, infectious disease (AIDS/HIV), and integrative approaches to women's cancer care. The uniting factor in all these is that the most vulnerable always suffer the worst outcomes. Access, equity, and culturally appropriate education are critical to meaningful improvements in public health.
Roxanna Bautista
Roxanna Bautista, MPH is the founder and lead of Rise Up Solutions, a consultant group dedicated to supporting and lifting up leaders and organizations to transform themselves and their communities. She has over 20 years working with diverse communities to achieve improved health outcomes through forming networks, strengthening programs, and developing individual and organizational leadership.Roxanna served as the Senior Director of Engagement Strategies at the Asian & Pacific Islander American Health Forum, a national health justice organization which influences policy, mobilizes communities, and strengthens programs and organizations to improve the health of Asian Americans, Native Hawaiians, and Pacific Islanders.
Robin Lee
Robin Lee is a Genetic Counselor, certified through the American Board of Genetic Counseling. At the University of California, San Francisco, she works with individuals and families who may be at an increased risk for certain cancers based on heredity, providing counseling and testing. Her scientific contributions include research articles focusing on her work with underserved women who have a high risk of hereditary cancers, shining a light on effective strategies to extend the reach of genetic counseling to the safety net. She is a member of the National Society of Genetic Counselors and American Society of Human Genetics.
Michelle Loya-Talamantes
Michelle Loya-Talamantes, MPH, is the Recording Secretary of the San Francisco Women's Cancer Network.
She has worked supporting communities in the Bay Area for health and equity for many years. Michelle is currently Population Health Program Manager and Qualified Health Educator at the San Francisco Health Plan and is a faculty member at the City College of San Francisco. She has held a variety of leadership roles in health and social services organizations including the San Francisco Bay Area Affiliate of Susan G. Komen for the Cure, the Central American Resource Center, and Breathe California, Golden Gate Public Health Partnership. Michelle currently serves as a board member of the Central American Resource Center and is a volunteer member of the Mission Oral Health Task Force in San Francisco.
Peggy McGuire
Peggy McGuire served as the Executive Director of Women's Cancer Resource Center for more than ten years. Early on, through her work with Kat Brown, MPH, they held focus groups to gather data about the service needs of women of color with the intent of developing a multicultural patient navigation program for WCRC. Latina Services and the Sister to Sister programs provided focus group leadership. This work attracted funding to support WCRC's efforts to serve thousands of clients in hospital and non-hospital settings in Alameda and Contra Costa Counties. Before WCRC and her recent retirement, Peggy served in a variety of organizations including the Administration of President Jimmy Carter, East Bay Agency for Children, Kaiser Permanente, Leadership High School, the Ronald McDonald House of San Francisco, the Shanti Project, and Berkeley Patients Group.
Cecilia A. Thomas
Cecilia A. Thomas is currently the Program Coordinator for the Women's Health Program and formerly the Manager of CPMC 2020 and the African American and Sister to Sister Breast Health Program at Sutter Health CPMC. She is responsible for creating and coordinating the new Women's Health Information Program and as Manager of CPMC2020, Cecilia coordinated marketing, communications and events for the opening of Sutter Health CPMC's two new hospitals. In 2015, Cecilia was given the 2015 Advocacy Award by the National Coalition of 100 Black Women, Inc., San Francisco Chapter for her work in the community of San Francisco, providing breast health outreach and information.
Olivia Fe
Executive Director, Olivia Fè possesses a proven track record as an effective leader with highly developed skills in advocacy and civic engagement. Other areas of expertise are in creating effective strategies to reach out to target populations and working with clients from diverse cultures and socioeconomic backgrounds.
Prior to her current role, Ms. Fè founded and was executive director of the Latina Breast Cancer Agency (LBCA). She formed LBCA in 2002 in response to the growing need for breast cancer awareness programs for underserved Latinas living in the San Francisco Bay Area. During this time, she developed a successful patient-centered navigator program that works within the healthcare setting. The program was designed to improve access to the full continuum of high-quality breast cancer care for low-income, uninsured women, including immigrant, elderly and undocumented women. Olivia Fè is also a 20-year breast cancer survivor.